CREON dosing is based on your specific needs
Your doctor will prescribe a CREON dose specifically for you based on factors like your body weight, diet, or other factors. After you start taking CREON, follow up with your doctor and have an open conversation about how things are going. It's important that you work with your doctor and care team to make sure the dose you're taking is appropriate for you.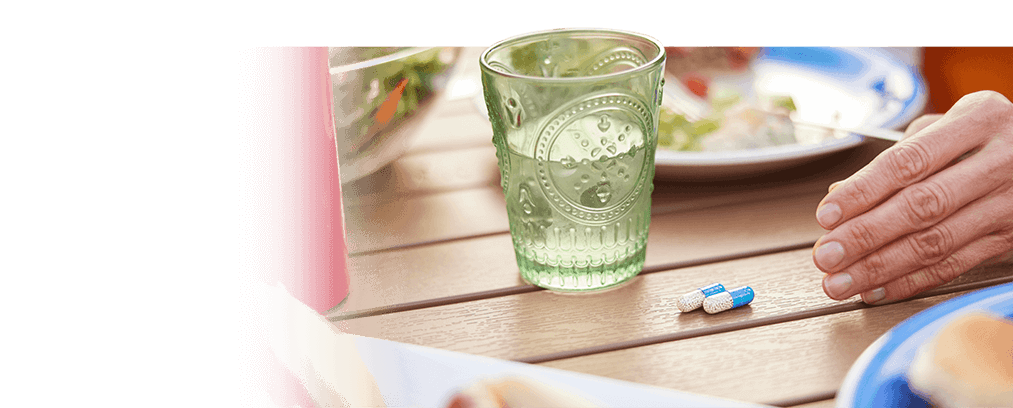 CREON is available in 5 different dosing strengths





If you think these dosing strength numbers seem high, don't be alarmed. A healthy pancreas actually releases about 720,000 lipase units during every meal.
Capsules shown are not actual size and do not represent exact color.
Some important things to keep in mind:
Your first dose may just be a starting point 
Your initial CREON dose is based on factors such as how much you weigh and what you eat. The idea is to start with the lowest dose that may be appropriate and see how it works.  
One size doesn't fit all 
Think of it this way: sometimes you have to try on a few pairs of shoes to figure out which ones fit. The same can be said about your dose; your doctor may adjust it depending on how things are going. 
Talk about symptoms with your doctor 
For the first couple of weeks you take CREON, keep track of the symptoms you're experiencing with the Treatment Tracker, and share this information with your doctor at your next appointment. Be sure to also let your doctor know about any changes to your diet or weight. These details will help your doctor determine if your dose needs to be adjusted. 
It's always a good idea to follow a healthy diet
Doctors recommend a healthy, balanced diet for people with and without EPI (exocrine pancreatic insufficiency). Talk to your doctor about your current diet and consider any recommendations your doctor may have.
Answers to frequently asked questions